Have you finally received your new-build home, but you can no longer make calls in your home!
Poor mobile signal coverage in new homes is a much discussed problem besproken. Which can be easily solved if you are quick.
Newly built homes are very well insulated and even the windows have some form of insulation (sunscreen) but also homes where glass wool with aluminum vapor barriers, gewapend beton en/of tecticel PUR-panelen worden gebruikt zullen mobile signals bad let through. Unfortunately, not enough is taken into account and no solution has yet been found other than placing an external antenna which goes via a cable to a GSM signal amplifier and then to an indoor antenna.. In other words a GSM amplifier, and then preferably 1 which is immediately suitable for all GSM telecom providers and all bands (2G, 3G, 4G) like our 5S models.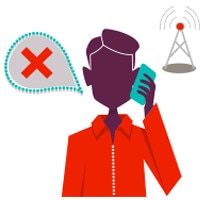 Often it doesn't matter which provider you have, the distance from the transmission tower does have an influence, but new housing estates are often built in rural areas and therefore not near transmission towers. Cell towers are placed where many potential customers are. If it is a large new district, after a few years the provider can choose to place an extra transmission tower, but that often does not happen. Providers often answer that it is not profitable to 1-5 neighborhoods to place a new transmission tower.
Telecom providers can calculate well
Just think for yourself that if a new residential area, for example, 200 houses concerns, so there is average 2-4 connections per home, which can also be used by several providers. The loot must then be divided between Vodafone, T-Mobile on KPN network providers.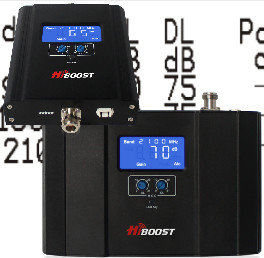 An often slightly pricey but perfectly working solution is therefore to place a mobile signal amplifier. The advantage is that as a new resident you will quickly notice that you do not have a mobile signal. Hopefully you will have noticed this before you start living there. U kunt dan dus vrij gemakkelijk een gsm signaalversterker plaatsen, maybe even the electrician is still at work and cables still need to be pulled, so installation can be realized without any problems.
Our advice is also decide quickly so that everything can be neatly hidden and you can immediately call with your smartphone after installation, or without wifi you can use the internet on your tablet.
Make the right choice!
Our GSM amplifiers come in many shapes and sizes, when making your choice, pay particular attention to the square meters and which providers you want the GSM amplifier to support.. If you like our 5S models If you choose, only the square meters of your home are important and you can place multiple indoor antennas if necessary. For example, if you have a basement office or basement where reception is important.
If you have any questions about the solutions mentioned above, take a look around our website or call us during office hours.
Finally, a funny English you tube video about the consequences of poor reception.